Dual relay / safety switch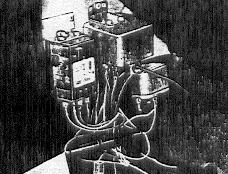 Safety switch

Dual relay
Pictured is the dual relay and safety switch in the 411 and 412 sedan. The dual relay, safety switch and overheating switch on the Type 4 wagon are attached to a bracket under the rear set.
Removal
Disconnect battery ground strap.

Disconnect cables at relay, then remove relay.
Installation
When installing, ensure that cables are connected according to the wiring diagram.