Modifications for 1973 models
Switch for heater
The lamp in the switch knob (Type 4 heater booster; Types 1, 2 and 3 auxiliary heaters), which formerly functioned only as a warning light, is now wired as an illuminating light. When the parking lights or headlights are turned on, the brightness of the warning light is reduced. The brightness remains unchanged when the heater is turned on but it can be regulated like the instrument light.
The switch for the BN 2 heater (Types 1 and 3) differs slightly. On this heater the light acts as an illuminating light until the heater is switched on. Then the light acts as a warning light (heater on).
For this modification, the switches have been equipped with additional terminals.
Switch for the BN 2 heater (Types 1 and 3)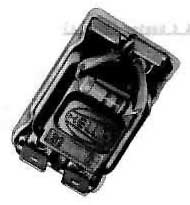 new terminal:
Switch for the BN 4 heater (Type 2)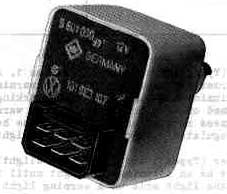 new terminals:
Temperature regulating switch for the BA 4 heater (Type 4)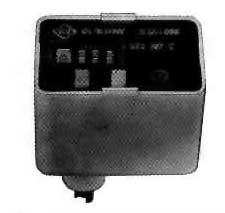 new terminals:
K (not used)

31 (used)

58 b (used, former terminal 58)